Mini Games – Puzzle Game - Arcade Game Boulder Dodge: Tilt the screen left and right to move the bear and catch falling coins and...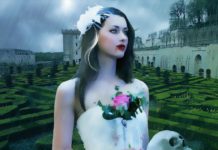 Best Halloween Apps - Monster - Give yourself a MONSTER face that moves, bites, and more! Change your face into the face of a zombie,...
Truth or Dare is the classic party game of embarrassment. A group of people take turns asking each other "truth or dare"? When someone...